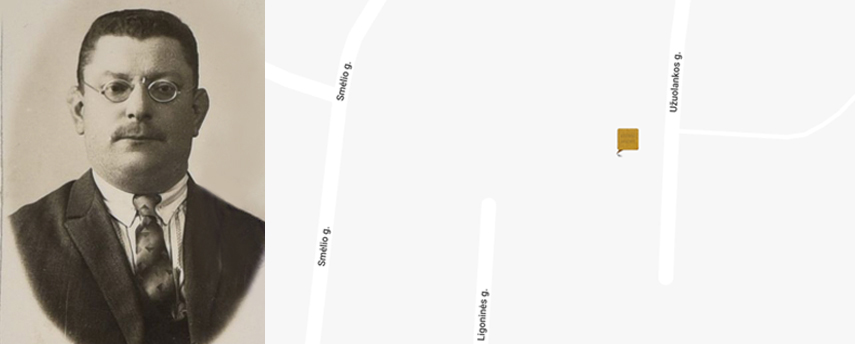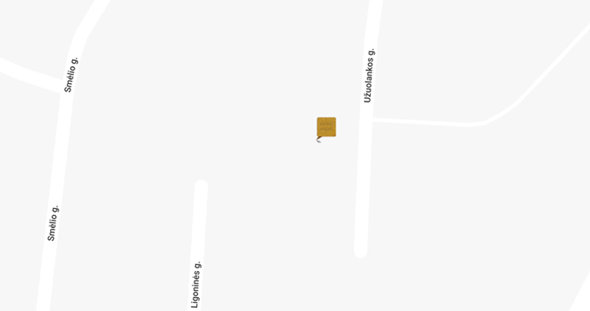 Hirsch Kalmanovich
(born in Alytus, 1887, circumstances of his death are unknown).
Hirsch Kalmanovich was born in 1887 in Alytus, where he went to a Jewish primary school. Later, he moved to Vilnius to continue studying at the School for Religious Studies which he attended for 4 years (general school disciplines were also taught at this school, thus, it was equivalent to a high school).
In 1910, Hirsch graduated and became a teacher. In 1915, during the First World War, together with many other Jews from the border districts, he was deported to Lukolm in Russia (currently Belorussian territory). He continued to teach in exile and was the head of a local Jewish primary school. During the war, he also lived in Pinsk (Belarus) and Lomza (Poland), where he worked at the Lomza Jewish High School (between 1918 and 1921).
In 1921, Hirsch Kalmanovich came back to Alytus and on September 30 of the same year received a Lithuanian passport. Up until 1940, Hirsch worked at the Alytus Jewish Secondary School. Later, this school was renamed to Alytus Private Secondary School. Hirsch taught Geography, History, Hebrew language, and Jewish religious studies. The school had changed its address a couple of times, some of which are unknown, but when Hirsch started working there in 1922, the school was located at Užuolankos st. 22 (currently Užuolankos st. 30).
Hirsch Kalmanovich was married to Dora Kalmanovich and had a son named Jacob. All of them were killed during in 1941. The address of their home remains unknown.
In 1941, when Nazis occupied Alytus, all the entire Jewish community of the town was affected. Hirsch Kalmanovich was no exception. Due to a lack of archive material, it is impossible to know what exactly happened to Hirsch, however, knowing that only 4-5% of Lithuanian Jews made it to the end of the war, it is highly likely that he was killed together with the rest of the Jewish people of Alytus.
H. Kalmanovich's sister, Bloom Mintzer, testified in the name of Shoah victims at the information base at the Yad Vashem Holocaust Remembrance Center in Israel and confirmed the information about Hirsch's fate.
The Stumbling Stone for Hirsch Kalmanovich is installed next to the Alytus Jewish Secondary School at Užuolankos st. 30, where he worked as a teacher.