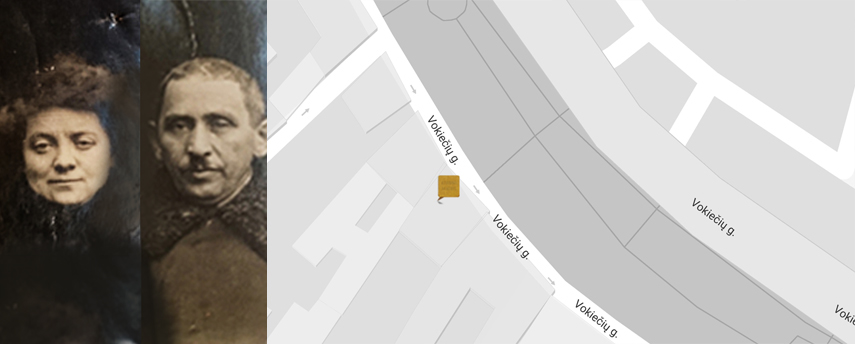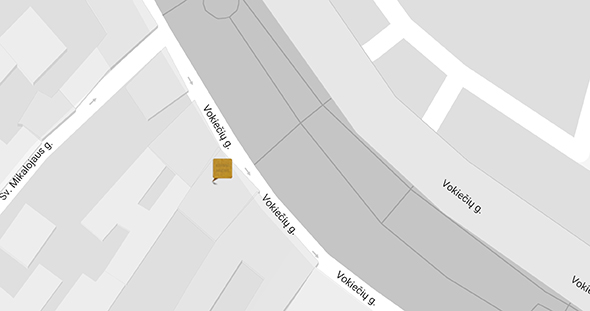 Fania Lewando-Fiszelewicz and Lazar Lewando 
Fania Lewando-Fiszelewicz (born in 1888, killed in 1941) and Lazar Lewando (born in 1880, killed in 1941).
Founders and owners of a vegetarian restaurant in Vilnius.
In the 1930s, there was a popular restaurant in Vilnius called "Dieto-Jarska Jadlodajnia" (the "Vegetarian Bistro") where Fania Lewando served delicious dishes based on her original recipes. Even the renowned modernist artist Marc Chagall left an entry in the restaurant guest book.
Fania was not only a great chef but also a pedagogue – she taught local women how to cook vegetarian food at a culinary school which she herself established, and compiled these detailed recipes in her book entitled "Vegetarian Cookbook: 400 Meals Made Exclusively from Vegetables", published in 1938.
In 1941, while fleeing the Nazis as they were occupying Vilnius, Fania and Lazar fell into the hands of the Soviet army. Their subsequent fate is not known.
The Stumbling Stones commemorating Fania and Lazar Lewando are laid at Vokiečių g. 14 in Vilnius on the former site of the restaurant "Dieto-Jarska Jadlodajnia".