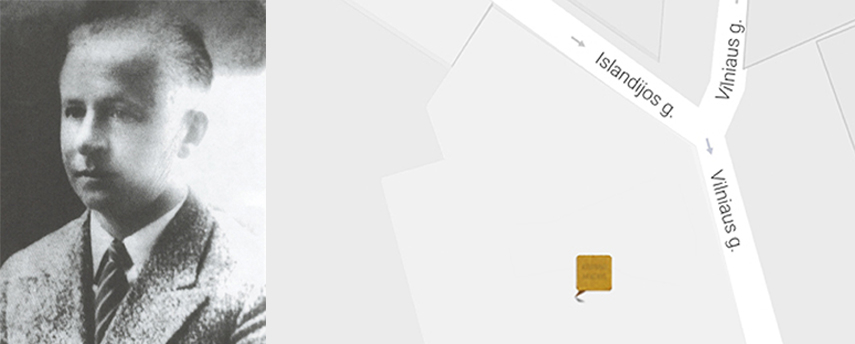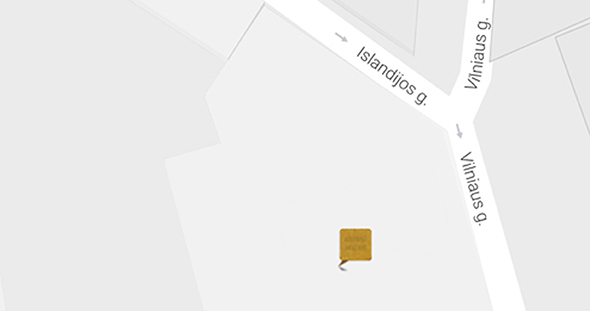 Samuel Margolis
(born in 1889, killed in 1944 in Ponary).
A renowned Vilnius physician-radiologist of the inter-war period.
As the Nazis were marching towards Vilnius, Samuel Margolis was a physician-radiologist who had reached the peak of his career. He had a radiologist's office and a doctor's practice on the corner of Islandijos and Vilniaus streets (as they are now called) in Vilnius. His daughter, Rachelė Margolis, wrote in her memoirs that her father was always at work. Thus, not surprisingly, when he was imprisoned in the Vilna Ghetto on 7 September 1941, Samuel continued to work in harsh conditions at the Jewish hospital located on present-day Ligoninės street.
During the liquidation of the ghetto, Samuel led a team of seventy doctors and nurses who were sent to work at the German hospital on Antakalnis street. In early July 1944, just before the Red Army entered the city, they were all taken from there to Ponary and shot.
The Stumbling Stone commemorating Dr Samuel Margolis is laid at Vilniaus g. 33/Islandijos g. 2 in Vilnius where the doctor lived and received patients.