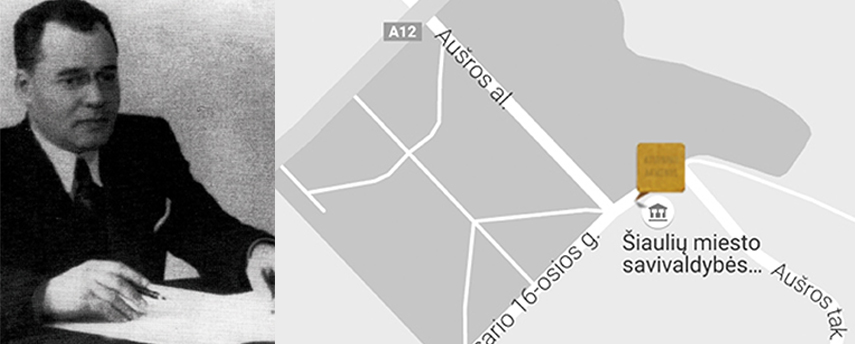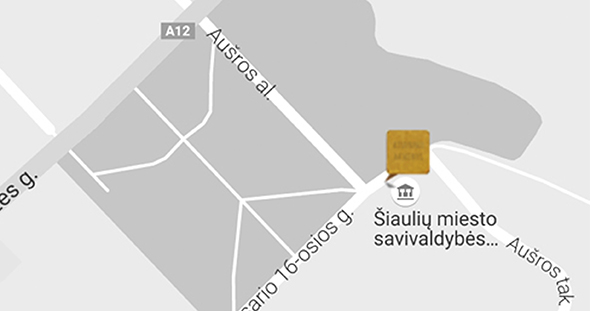 Samuel Petuchauskas
(born in 1894, killed in 1941 in Ponary).
Samuel Petuchauskas was an outstanding deputy mayor in the municipality of Šiauliai in the inter-war period.
Although he was born in Vilnius, Samuel devoted all his energy to modernising the growing industrial city of Šiauliai and ensuring it was more comfortable for its residents: from improving the water supply system to building a museum-library and issuing residents' passports – everything was a concern of this tireless resident of Šiauliai. City mayors changed, the Social Democrats were replaced by the Nationalists (Tautininkai), but Samuel kept being re-elected for the post of the deputy mayor. This continued for twenty years until the Soviet Union occupied Lithuania and abolished municipalities.
At the start of the first Soviet occupation, the Petuchauskas family moved to Vilnius. The family was already included in the lists of those to be deported to Siberia. The subsequent Nazi occupation accomplished what the previous Soviet occupation did not have time to do. Samuel's son, Markas Petuchauskas, remembers that his father was detained in the summer of 1941 by three well-built men wearing elegant light-coloured suits. They were from the Vilnius Security Police, which was run by the infamous Alexander Lileikis. Samuel was shot dead in August that year in Ponary.
The Stumbling Stone commemorating Samuel Petuchauskas is laid outside the Šiauliai City Municipality, at Vasario 16-osios g. 62, where Samuel worked for many years.