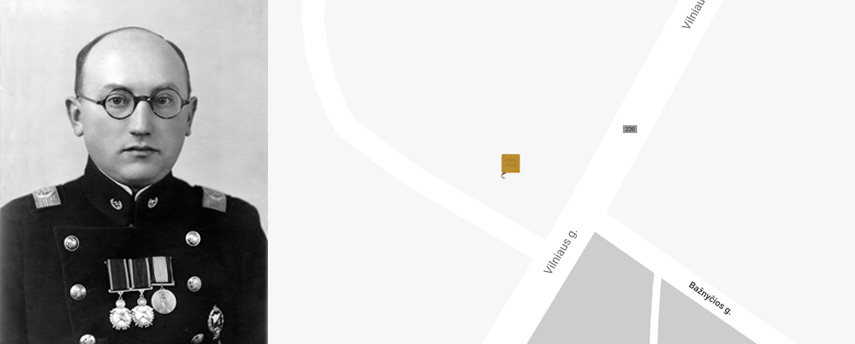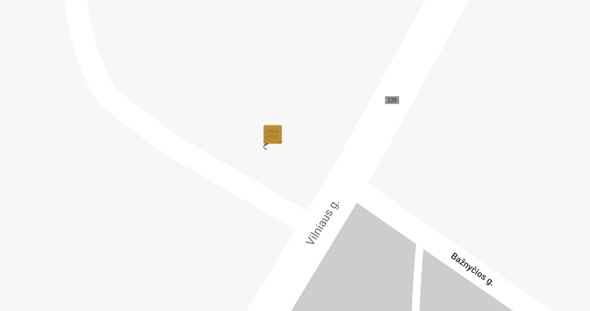 Mendel Bokshitsky
(born in Alytus, 1989, killed in Paneriai, September 1941).
Mendel Bokshitsky studied at Vytautas Magnus University. He was an advocate and a public figure. After the restoration of Lithuanian statehood, he was active in creating the municipal institutions in Alytus and its county. He provided help and advice to the First Infantry Division and was repeatedly elected to the Alytus City Council. He contributed to organizing the Alytus Volunteer Firefighter Brigade and served as its head between 1921 and 1935. From 1925 to 1934 he was a board member of the Union of Lithuanian Firefighter Organisations. M. Bokshitsky took part in the activity of various Lithuanian and Jewish organisations. He had two children.
The son of M. Bokshitsky, Saadia Bahat, remembers his father:
"I remember my family and our home – daddy, mommy, my sister Lilija, who was 13 months older than me, and Rozalija, who had always lived with us and worked for our family. My grandmother and grandfather lived on the second floor of our house. I remember these images of pure joy – all four of us sitting on the sofa in the living room, hugging, listening to daddy's endless stories about faraway lands and peoples. I also remember "daddy's school", when during the weekends, we, the children, would lay down next to him and he would answer our never-ending questions. My daddy was not only an advocate, but also the head of Alytus Volunteer Firefighter Brigade, so I was very interested in fires and putting them out. I remember the sirens, daddy running to extinguish the fire, later – him coming back, sometimes with a burnt face. We were so proud of him and so happy when he was awarded two medals for his service. When dad came up with the concept of non-freezing and non-sludging water tanks, he became famous abroad, too. He then received a medal from Estonia. I was so happy and proud that I would attend all the training sessions my daddy organised for the new brigades of volunteers, even though I was still a very young boy."
The Stumbling Stone for Mendel Bokshitsky is installed at Vilnius st. 27.