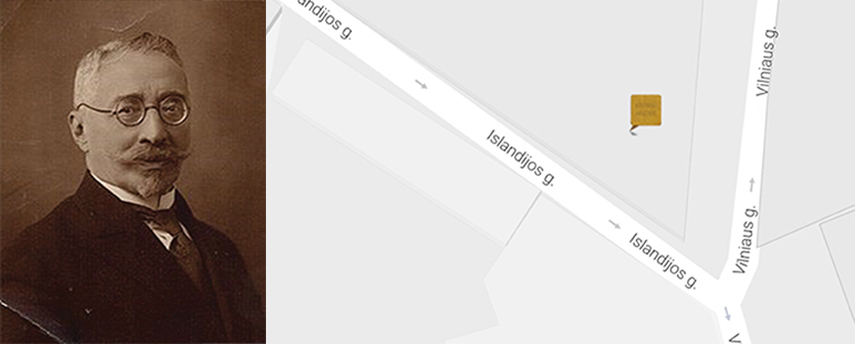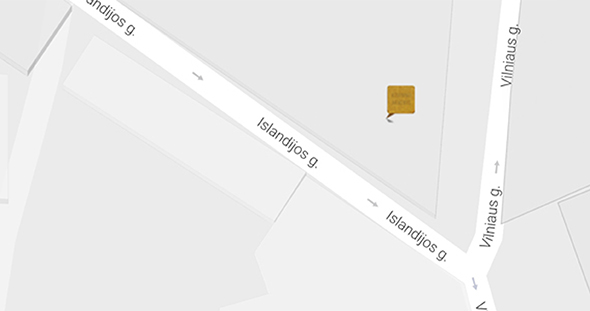 Jacob Vygodsky 
(born in 1857, killed in 1941 in Lukiškės prison).
A doctor whom even his servants advised to treat more people who were rich, and fewer of the poor.
Jacob Vygodsky was a doctor with a capital D and at times, it seemed, was not aware that he too was mortal. In 1931, a large group of aggressive young Poles surrounded the house where the Union of Jewish Students was based, and threatened to conduct a pogrom. The Jewish students' pleas to the police were ineffective. Nevertheless, according to the historian Genrich Agranovsky, the doctor Jacob Vygodsky managed to sneak into the house. He called the chief of police, introducing himself as follows: "I was once a member of the Polish Parliament – I'm staying here with the Jewish students and I'm prepared to die with them." At the very last moment the police managed to disperse the angry crowd.
A decade later, however, in 1941, when Nazi Germany occupied Vilnius, there was no space left on the pages of history for such moments of fortune. Dr. Vygodsky was arrested in July of the same year, even before the establishment of the Vilna Ghetto. He was transferred to the Gestapo and imprisoned in the Lukiškės prison, where he was tortured to death at the age of eighty-four.
Dr. Vygodsky served as a minister without portfolio for Jewish affairs between 1918 and 1919 and was co-opted onto the State Council of Lithuania.
The Stumbling Stone commemorating Dr. Jacob Vygodsky is laid at Vilniaus g. 31/Islandijos g. 1 in Vilnius where he lived and received patients.