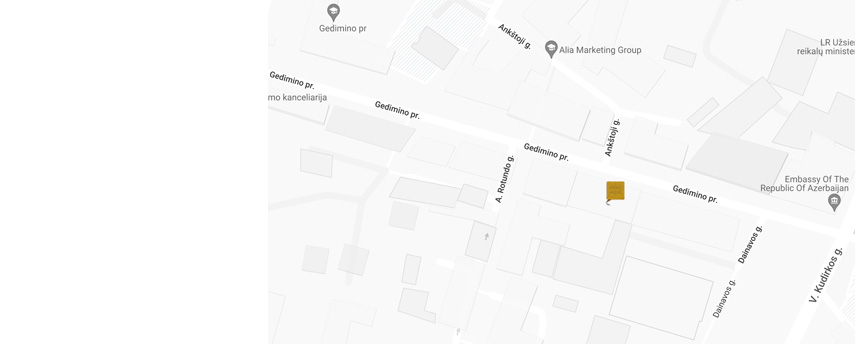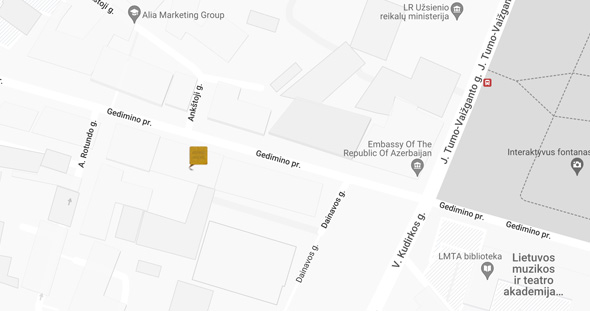 Six Stumbling stones for the Rabinowicz-Bruk family are installed on Gediminas ave. 37 and Gediminas ave. 46 Vilnius
Rabinowicz-Bruk was a family from Vilnius whose destiny was painfully touched by the tragedy of the Holocaust.
Aron Rabinowicz was born in 1877. It is known that he made a family together withHinda Rabinowicz-Zhupraner, who was born in 1882, on 30 January 1902. In the same year, they had a daughter Dora (Debora) Bruk-Rabinowicz. She married a twenty-nine-year-old Jozef Bruk on 23 February 1926. After five years, they had twin daughters: Shulamit Bruk and Rakhel Bruk.
Before the 1941 repressions, Aron Rabinowicz and his wife, Hinda Rabinowicz-Zhupraner, lived together in the current Gediminas ave. 37. Their daughter Dora (Debora) Bruk-Rabinowicz with her husband Jozef Bruk and daughters Shulamit and Rakhel lived in Vilnius, Gediminas ave. 48.
All family members were arrested in September 1941 and imprisoned in Lukiskes prison. On 11 September 1941, they were massacred in the Paneriai forest.
The Rabinowicz family initiated and funded the installation.