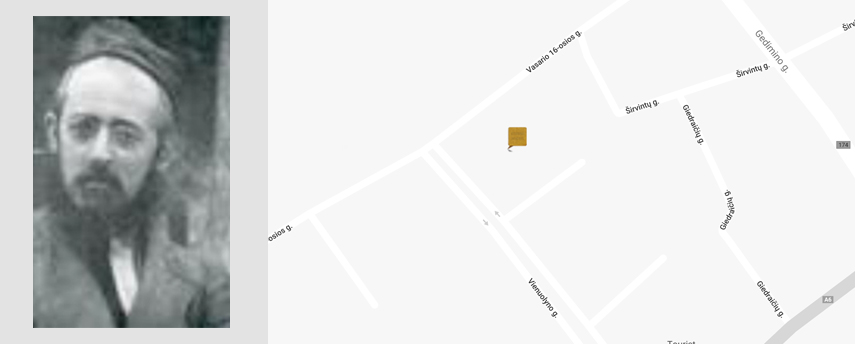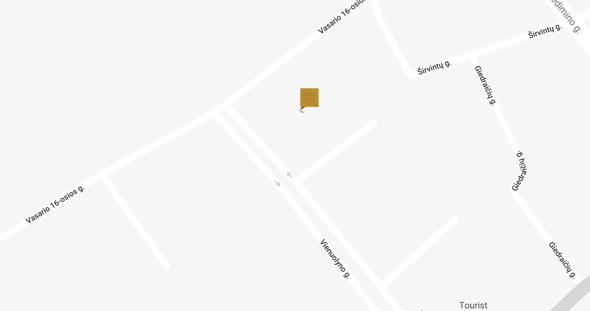 Joseph Zusmanovich
According to Geršonas Taicas, Joseph Zusmanovich was known in Lithuania as "Gaon Yerushalmi" (The Genius of Jerusalem). He studied at the Telšiai Yeshiva and was the last rabbi in Ukmergė.
J. Zusmanovich had a family – a wife named Lėja and four children – Moše, Hilde, Mordechal, and Golda. All of them were killed during the September of 1941 in the woods of Pivonija, together with other Ukmergė's rabbis.
The Stumbling Stone for Joseph Zusmanovich is installed at Vienuolyno st. 2, close to the synagogue where J. Zusmanovich used to work. The synagogue is no longer there today.